Phuket Foodscape
Year: 2022 Technique: Paper-cut Models, Projectionmapping, Voice User Interface, Microcontrollers.

College of Computing and Faculty of International Studies cooperatively conduct the interactive exhibition called "Phuket Foodscape". The exhibition is designed by Digital Media Lab (DML) with the research fund supported by National Science and Technology Development Agency (NSTDA). The exhibition comprises of 5 parts as follows:

1) The information of Hokkien Chinese foods. There are 6 menus which represent the identity of Hokkien Phuket foods, namely, Kopi (coffee with condensed milk), Siaoboi, Angku, Ewpueng, Hokkien Mee, and Porpia. The lens of foodscape is utilized to analyze the perception and transformation of traditional food identity. Such transformation is a result of inheritance of culture, mobilization among Chinese descendants who had been migrated across space-time between China and oversea countries. The exhibition exposes the question what is the relationship among multiple space-time in which our ordinary foods, which is consumed in day-to-day- life, are centralized;

2) The uncanny materials. Paper-cut model technique is used to make an effigies of food model. This raise the question about what is the real and unreal phenomenon when we ask the question about the authenticity of foods;

3) The use of Voice User Interface (VUI) and Internet of Things (IoTs) to communicate the name of local foods and cooking process. The exhibition aims to utilize interactive technology in the educational process in which the knowledge of traditions and active learning activity are intermingled by the use of technology;

4) Cookbook of Phuket Cuisine. This exhibition displays the digital art of Phuket foods painted by Chutikarn Sakuleiam, senior student of faculty of International Studies. The art is a part of the project — Phuket Cooking Fever Game which is funded by Thai Media Fund.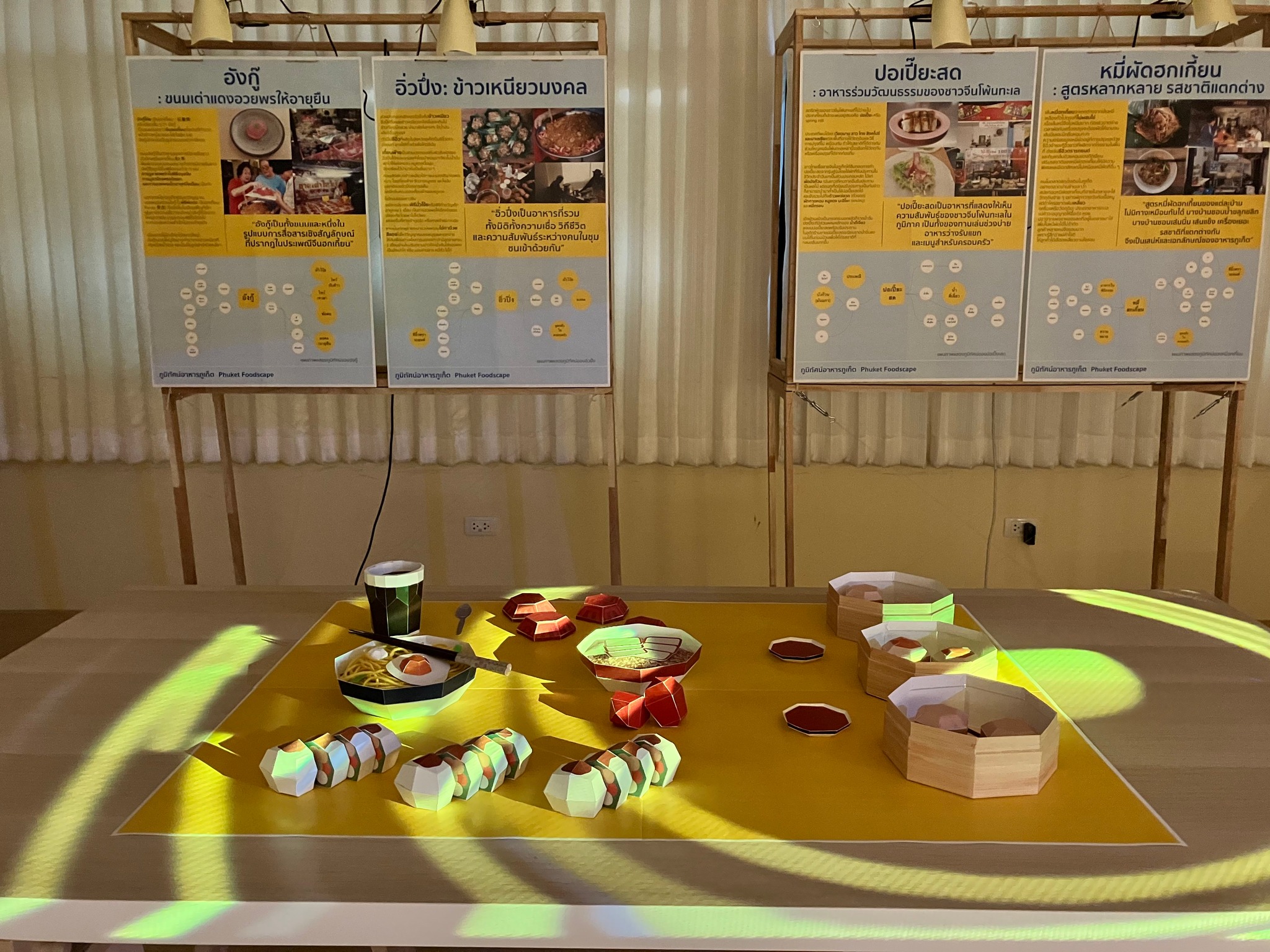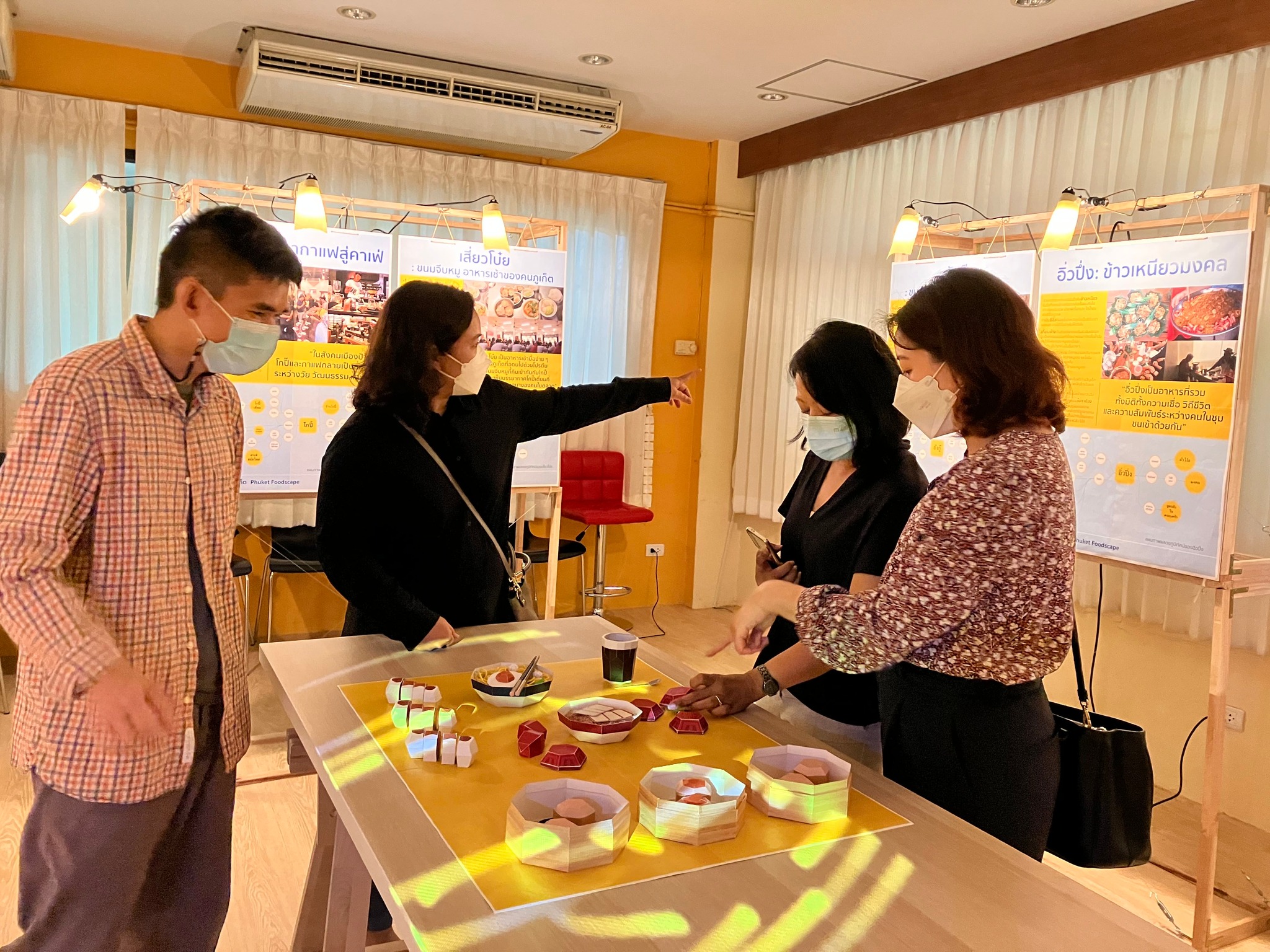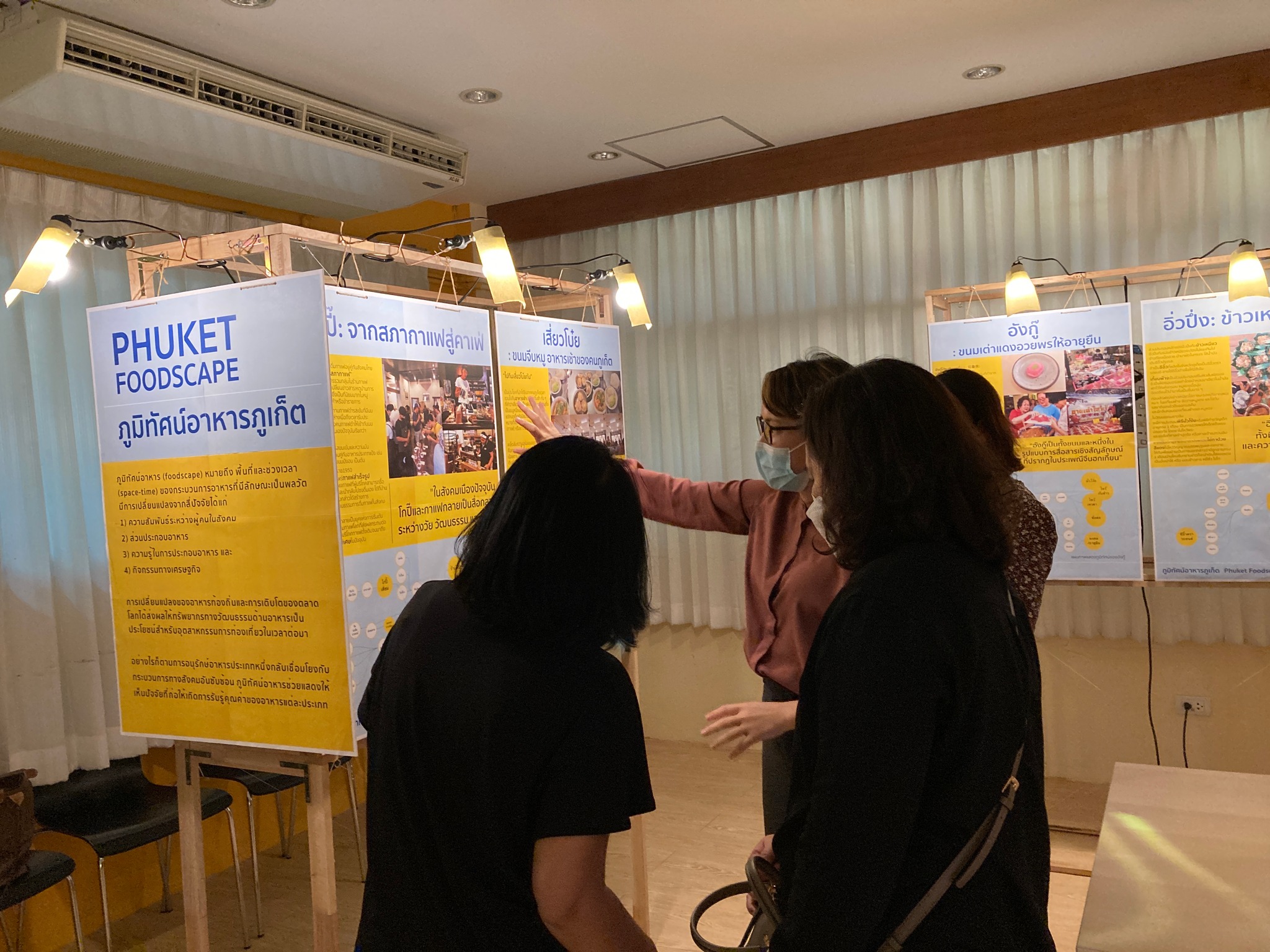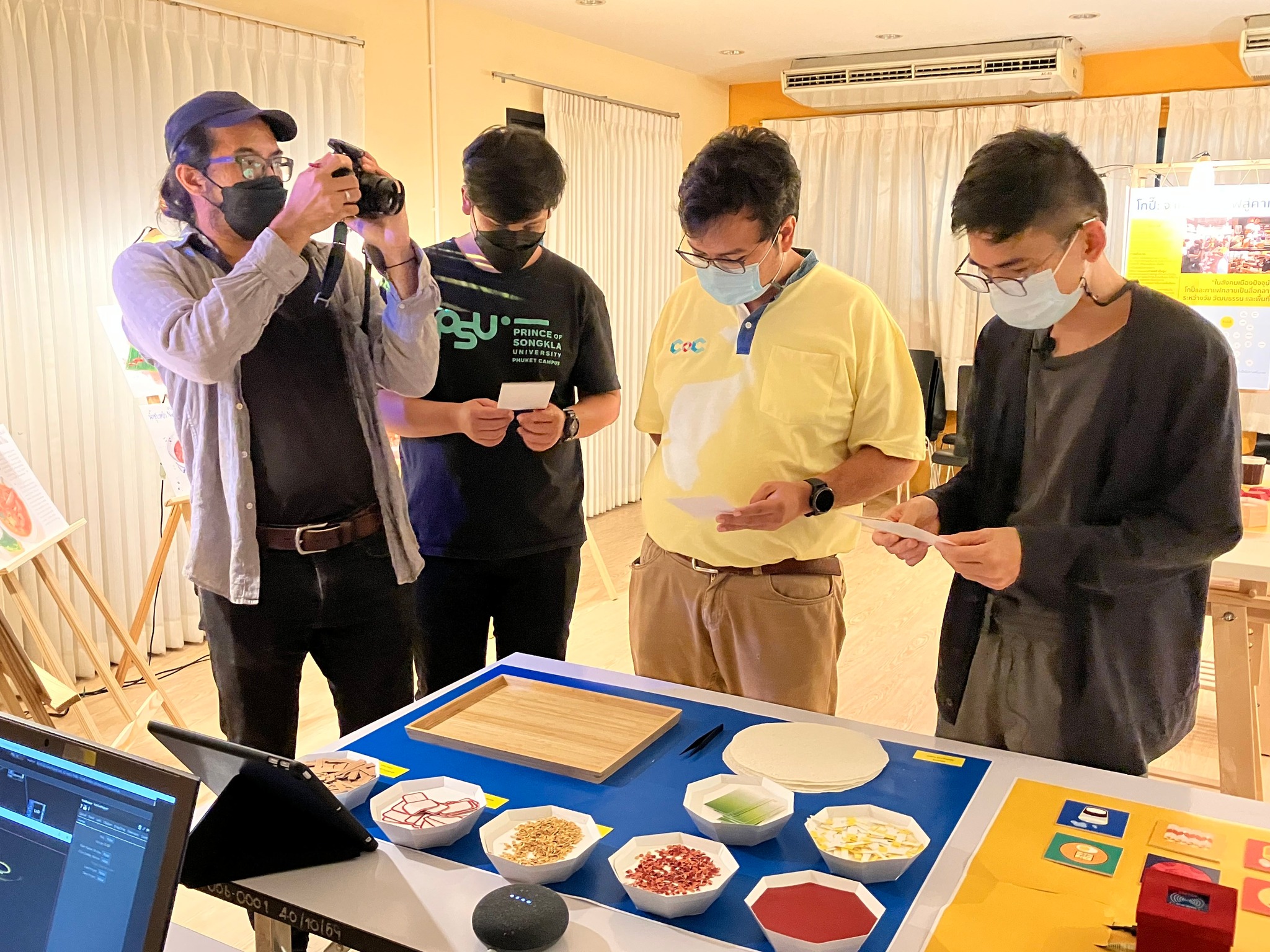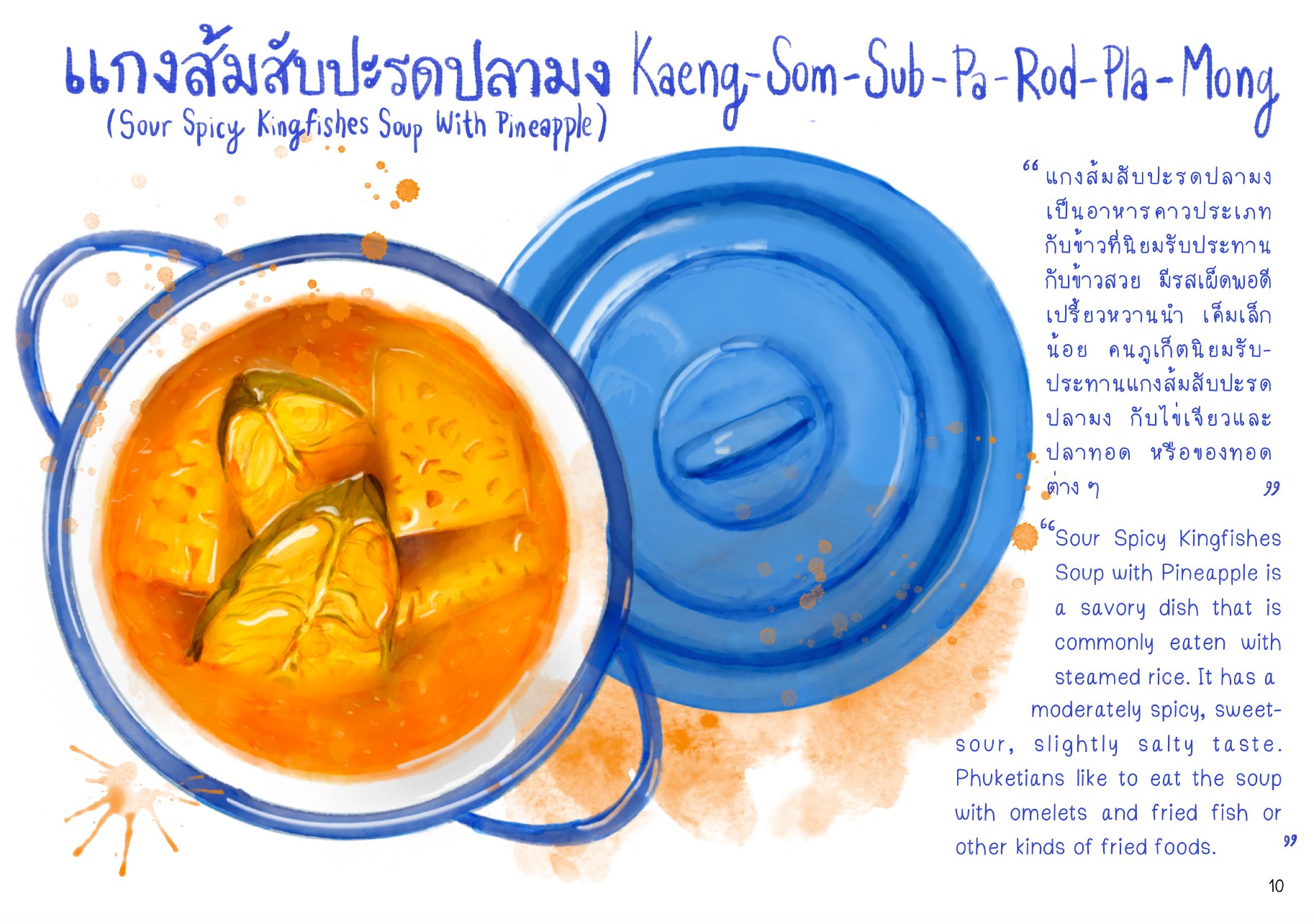 ---